Former AFL star Richard Champion has taken some time out of his schedule to showcase Cadbury AFL 9s.
Champion has a long history of involvement in AFL.  He played 183 games for the Brisbane Bears and Brisbane Lions from 1991 to 2000 and since retiring he's maintained his involvement by commentating games.
Champion recently took viewers of Channel 7's Great South East TV show through the basic rules of Cadbury AFL 9s and showed that it is a game for everyone to have some fun.
Whether you have played at the elite level or never played at all the social nature of AFL 9s means it is a great game for people to play with a group of friends.
Brisbane's Channel 7 News Presenter, Bill McDonald, touched on why he loves the game.
"It's fun.  It's everything you know and love about AFL but there's no bumping and no tackling and like me, you don't need to have a lot of great skill for it," McDonald explained.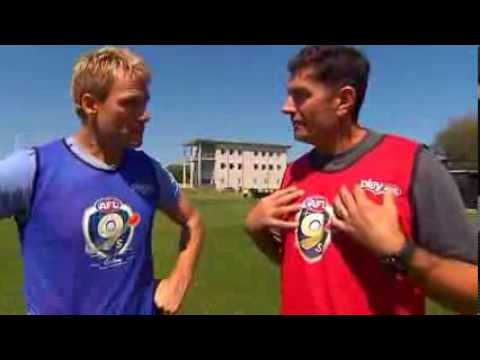 Channel 7's Great South East TV program encourages people to discover and explore all that South East Queensland has to offer including low cost and free activities for all the family.  It is proudly brought to viewers in South East Queensland by Channel 7 and can be viewed from 5.30pm on Sunday evening.